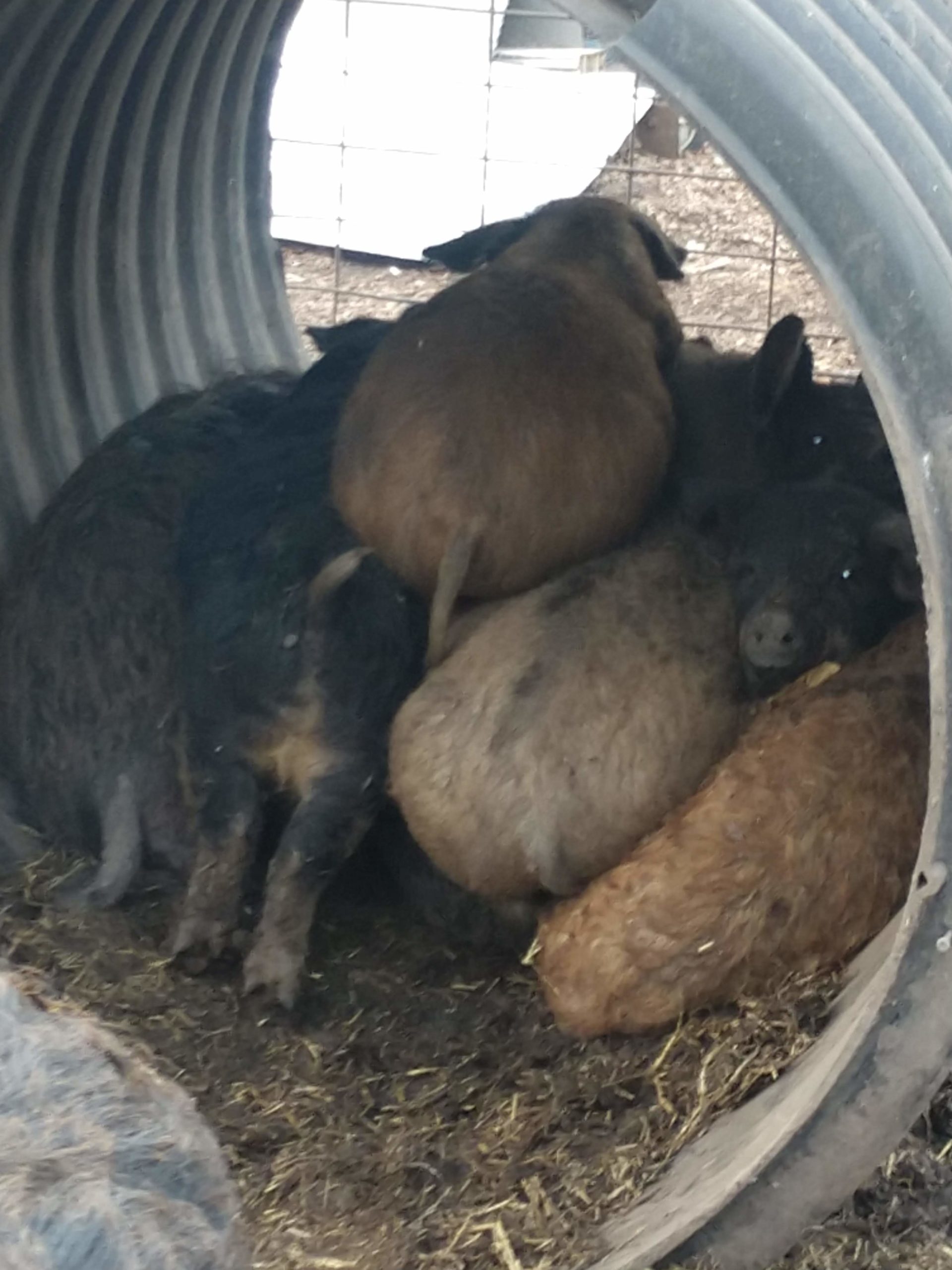 We are now taking orders for the fall pork orders.
Our family loves loves, good pork, but it's hard to find.  Our bacon would shrink as it cooked, the ham was  light pink and the sausage options were limiting to our palate.   So, we found a way to get flavorful juicy pork, and fill our freezer to make sure we have enough to last us the year.  Our family loves our pork so much, we wanted to share this quality and flavor with you.
We raise heritage breed pork, with full flavor and color. The pigs are allowed to live out, their natural pig tendencies, roaming through our grove gleaning what the woods has to offer, while enhancing the flavor and quality of the meat.
They will be available in the beginning of November, and will be processed at Odenthal Meats, south of New Prague.  Halves and whole are available at $2.50/lb hanging weight + processing, done to your specifications.  There is a  $50 non-refundable deposit per half ordered ($50 for half, $100 whole) at the time of the order.  There will be no extras available in the fall, so place your order now.
* Pigs average 210 Lbs live weight, so a whole hog is about 125 lbs.  This is not a guarantee, but an estimate of weights to give a rough idea.