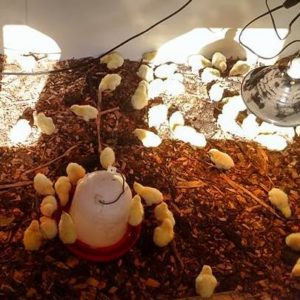 Chicks will be arriving first week of April!
Wednesday March 15, is the final day to pre-order chickens at a discounted flat rate of $12 a bird.  This will allow you to have birds all summer long without taking up your freezer space for the whole summer.  Birds are delivered in allotments over the summer.
Example: if you ordered a 6 pack of chickens you would receive a package of two chickens a time at three different pick up days.
Sales are not ending after March 15, 2018 just the pre-order for bulk sales.  You can still order birds over the summer at our regular rates of $3/lb.
If you do not wish to order online feel free to contact me directly.